Antoshka's mission is to be
the Land of Childhood Dreams
for kids and grown-ups
The first Antoshka children's supermarket in Ukraine opened in 1997. Its creators strove to create a place where parents could find everything they needed for their children, and children could find joy.

Today Antoshka is the largest and most dynamic children's retail chain in Ukraine. The fun character of the shops creates a special "Antoshka" atmosphere which leaves no visitor, big or small, indifferent.
18

cities covered
by the retail chain

1500

employees

350 000

participants in the Antoshka discount club

60 000

SKUs in 6 key categories:
toys, clothes and footwear,
baby food, hygiene, furniture

41

stores
across whole Ukraine
National children's retail chain
Ivano-Frankovsk
1 Antoshka store
Uzhgorod
1 Antoshka store
Chernovtsy
1 Antoshka store
Kiev
7 Antoshka stores
1 Kazka Nova store

Borispol
1 Antoshka store
Vinnitsa
1 Antoshka store
Kharkov
3 Antoshka stores
1 Mega-Antoshka shopping
and entertainment centre
Krivoy Rog
1 Antoshka store
Zaporozhye
1 Antoshka store
Odessa

10 Antoshka stores
1 Mega-Antoshka shopping and entertainment centre

Chernomorsk
1 Antoshka store
Product line groups
Baby care

Merchandise needed for babies from birth to 3 years, arranged such that parents can make their selections in a calm environment and also consult with experts on food, hygiene products and toiletries, and in large shops, consult with a paediatrician. This area is called "baby care".

Fun

Toys and entertainment are a whole separate world in Antoshka, where a fun mood and bright colours prevail, and the personnel are always ready to play together with kids and grown-ups.

Fashion

Children's fashion at Antoshka offers parents and children the most up-to-date trends and the atmosphere of a real fashion event in which each family can select various models of clothing and shoes to suit the child's style and taste.
Services and entertainment
Entertainment

Today the entertainment at Antoshka and the additional services are just as significant as quality merchandise and customer service.

Arcade games, playgrounds, testing of new toys, themed parties and presentations create that special sense of the "world of childhood" which fills little visitors to Antoshka and their parents.

There are several studios at Mega-Antoshka where children can express their creative abilities and compete in sports and games.

Hair salon

At many Antoshkas there are hair salons, and a visit to one of these salons is one more kind of entertainment for a child. The children's chairs are made in playful shapes, and during a haircut a child can watch cartoons, build with building sets or play with toys.

Services

Shops in the Antoshka chain are more than just a place to shop.

In Antoshka parents have a partner in organizing lively birthday parties for children which combine engaging competitions, festive food and fairy-tale decorations.

Antoshka takes care of children's leisure and their parents' convenience: in the chain's supermarkets and shopping centres one can buy tickets to any children's event in a given city and find out about all the important news on the cultural scene.

Cafe

In the large cities where the Antoshka chain operates, the children's supermarkets have cafes. Here children can celebrate a holiday as a separate group or gather at one table with their parents. Cafe personnel undergo thorough training and meet the highest of standards, as do the ingredients used in preparing dishes.

School
for mums-to-be

At the School for Mums, the experienced doctors of the Antoshka chain's in-house paediatric service share their recommendations for caring for a baby and selecting food for him or her. At these courses, mums and dads have the opportunity to learn all the most up-to-date information about the safe baby products offered at Antoshka. The classes themselves are held in a cosy setting, separate from the shop's sales floor.

Children's theatre

The Antoshka Theatre of Children's Fashion, created in 2003, accompanies all the company's festive events with its own productions. It also performs as an independent dance troupe, promoting the Antoshka brand in the field of children's culture.

In addition, Antoshka is becoming a participant and partner of significant public events in cities throughout Ukraine. Among them are sporting events, city holidays and all kinds of children's fashion competitions.
Entertainment
Hair salon
Services
Cafe
School for mums-to-be
Children's theatre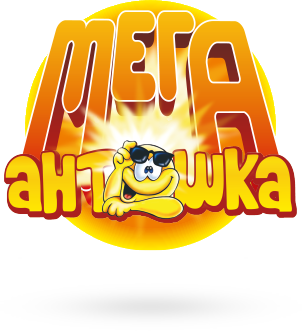 The total area of the Mega-Antoshka
shopping centre in Kharkov:
8595
M2
Mega-Antoshka in Kharkov –
the largest children's shopping
and entertainment centre
in Eastern Europe.
Along with the greatest possible selection of all categories of merchandise for children, Mega-Antoshka offers the largest number of additional services and entertainment.

Mega-Antoshka has a hair salon; a family cafe and a children's cafe, where children can try themselves in the role of cooks; circus and theatre studios; a photo studio; and a doll studio.

There are educational and creative groups where children can sculpt, draw, write and tell stories, do beadwork, photograph, or play chess and other table games.

And little visitors to Mega-Antoshka are met every day by costumed characters who are always ready to play and spend the entire time of their visit with them.

A castle playground, an arcade, a train for little ones and a racetrack – all of this is already familiar to visitors to Mega-Antoshka in Kharkov.

There is also a diverse family club where, besides the "School for mums", they conduct consultations for the whole family.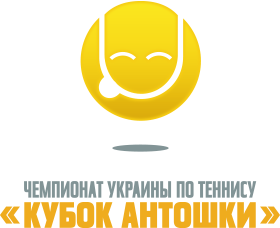 256
players at the 2010 championship
was the maximum number of participants
according to Olympic standards


Antoshka Cup unites young generation of the country (2015)
Antoshka's Cup
Ukrainian children's
summer tennis championship
In 2004, on the initiative of Vladislav Burda, president of RedHead, and in association with the Ukrainian Tennis Federation and the Lawn Tennis Club, an annual national youth tennis championship was established in Odessa – Antoshka's Cup.
Since 2005, Antoshka's Cup has been included in the calendar of the Ukrainian Tennis Federation in the A category and is one of the main stages in the selection of young, up-and-coming tennis players to participate in prestigious international competitions. In the opinion of Vladislav Burda, president of RedHead, for the company sponsoring Antoshka's Cup means supporting the country's authoritativeness by developing the leadership qualities of young athletes, and thus developing the society as a whole. Boys and girls in the age categories of under 12 and 12 to 14 participate in the Antoshka's Cup summer tennis championship. The competition is held using an Olympic draw. As a rule, educational and entertaining leisure activities are organized for the young athletes, and the prize fund consists of modern toys and electronics.
The history of Antoshka
1997

The opening of the first specialized children's shop in Ukraine.
10 September is Antoshka's birthday

1999

Antoshka opens in other cities with populations of over one million and becomes a national chain of children's shops.

2001

The opening of Antoshkas in a new format, with a greater area and a wider product range.

2005

Opening of the Mega-Antoshka shopping and entertainment complex in Odessa

2008

The opening of Mega-Antoshka in Kharkov — the largest children's shopping and entertainment complex in Eastern Europe.

2013

The appearance of a new
brand style of "Antoshka" chain.

2014

The Internet-shop antoshka.ua
becomes a new successful
sales channel in the company.
1997

year

1999

year

2001

year

2005

year

2008

year

2013

year

2014

year
Leaders of Antoshka
Management of the chain's product range is conducted by category managers. Administrative management is conducted by the directors of the branch retail networks and shop directors. Thanks to many years of leadership from the close-knit managerial team, Antoshka is in a state of constant development.
Alexey Pogorelov

Managing Director Retail

Grigory Savelich

Commercial Director

Mikhail Savelich

Omnichannel Ninja

Victor Sredney

Chief Operating Officer

Konstantin Maltsev

IT Director

Viktoria Mudrak

Director of Southern region retail chain

Tatyana Povstyanaya

Director of Kiev branch retail chain

Mihail Bezugly

Director of Dnepr branch retail chain

Dmitriy Obyeschenko

Director of Kharkov branch retail chain

Tatyana Kryuchkova

Director of Lvov branch retail chain

Maxim Kleschev

Head of Distribution Department

Irina Yatsun

Head of Pediatric Service

Irina Semyonova

Head of Baby Care Direction Development

Sergey Bondarenko

Head of Toys Direction Development

Valentin Gulevaty

Head of Entertainment Direction Development