Antoshka Cup unites young generation of the country
Young sportsmen from Kiev, Lvov, Dnepropetrovsk, Nikolaev, Lutsk, Chernovtsi, Donetsk, Sevastopol, Luhansk, Severodonetsk and other Ukrainian cities came to the summer tennis tournament held in Odessa annually.
In 2015 the organizers decided to divide the championship for boys and girls in two age groups into two separate tournaments: under 14 and under 12.
In older age group the tournament took place from 18 May to 24 May and younger participants were competing from 1 June to 7 June.
At the press conference on the tournament opening day Vladislav Burda mentioned that children presence from all the regions of Ukraine including annexed Crimea and eastern parts was the symbol of the country unity despite political conflicts. It was the sport to show the ways for peaceful and fair competitions contrary to political aggression. The key criterion to select the participants of the tournament was professionalism but not nominal boundaries.
Nataliya Logvinenko, the head coach of the Ukrainian National tennis team, presented at both tournaments and shared her impressions of the participants. She noticed the persistence and firmness showed by boys and girls in spite of their young age. Trainings started at 7 in the morning followed by 2 or 3 games per day.
Taking into account the eventful schedule of the tournament, the organizers, Lawn Tennis Club and children's store chain Antoshka, decided not to make any entertainment program for the participants.
Besides sports awards and honorary diplomas Antoshka Cup winners received valuable prizes from the sponsor such as radio controlled yachts, railways and tracks, board games and art kits.


"Antoshka Cup 2015" winners (age group under 14) in singles were Aleksey Shestakov (Sevastopol) and Anna Martemiyanova (Lvov). Ivan Brytikov (Kharkov) and Michail Muraviev (Krivoy Rog) were awarded in doubles among boys. Mariya Bergen (Brovari) and Anna Novikova (Kiev) got the prize in doubles among girls. Anna Martemiyanova and Aleksandra Vasilieva won in mixed.
The winners of the children tennis tournament (age group under 12): in singles – Vyacheslav Belinskiy (Donetsk) and Dariya Lopatetskaya (Kharkov), in doubles – Vyacheslav Belinskiy and Nikita Zavgorodko (Luhansk), Dariya Lopatetskaya and Lubov Kostenko (Krivoy Rog), in mixed Dariya Lopatetskaya and Michail Mossur (Kharkov).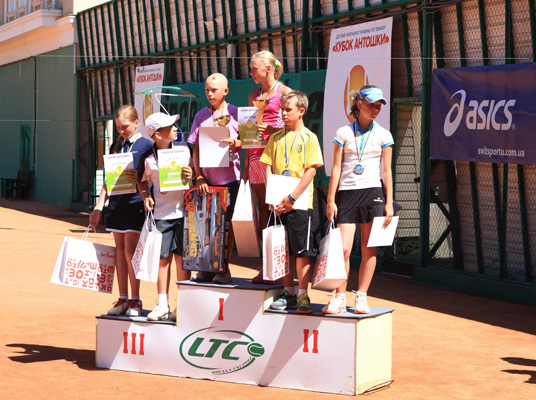 "Antoshka Cup 2015" winners (age group under 12) in mixed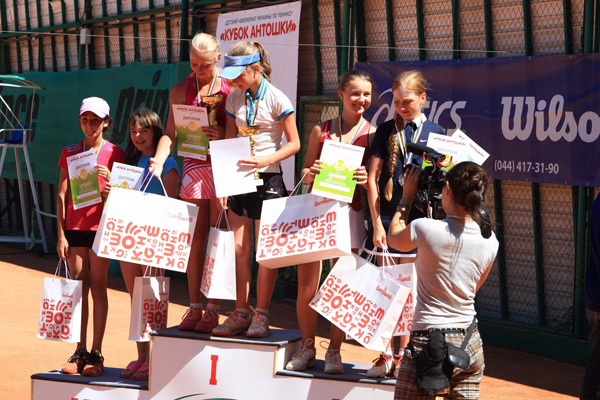 "Antoshka Cup 2015" winners (age group under 12) in doubles among girls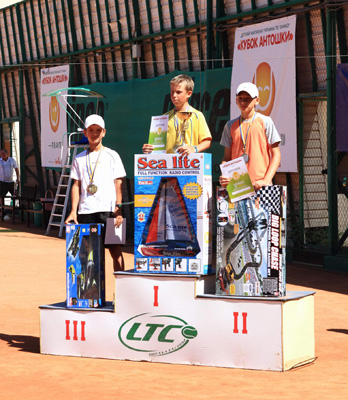 "Antoshka Cup 2015" winners (age group under 12) in singles among boys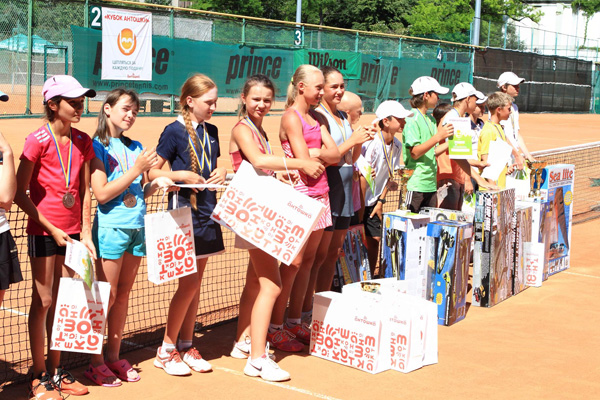 "Antoshka Cup 2015" winners (age group under 12) at the tournament closing ceremony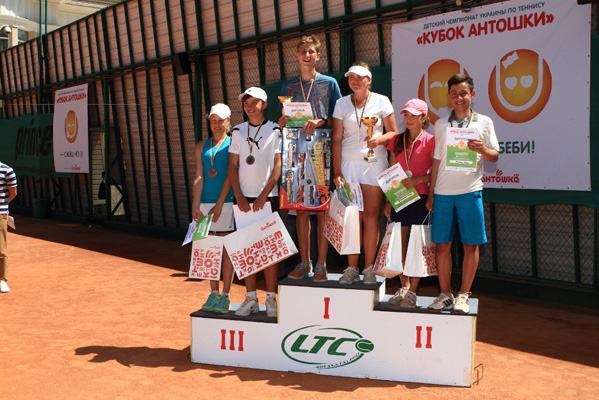 "Antoshka Cup 2015" winners (age group under 14) in mixed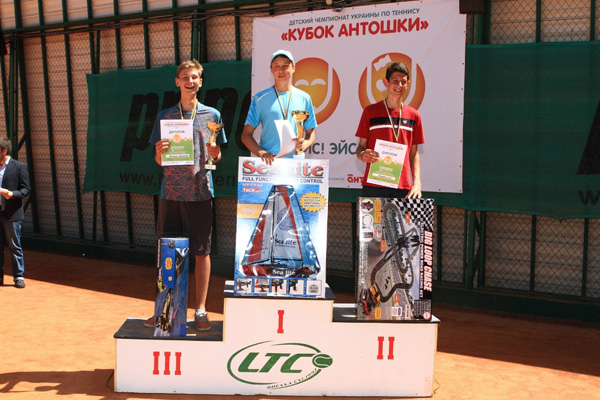 "Antoshka Cup 2015" winners (age group under 14) in singles among boys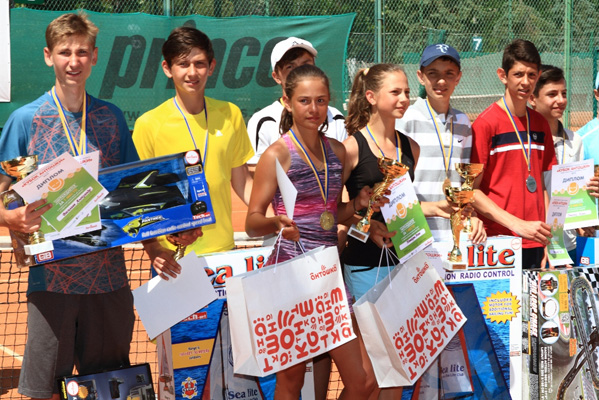 "Antoshka Cup 2015" winners (age group under 14) are the future sportsmen of the National tennis team